Children are encouraged to assume responsibility for shaping the future and to play a significant role in shaping it, as it belongs to them.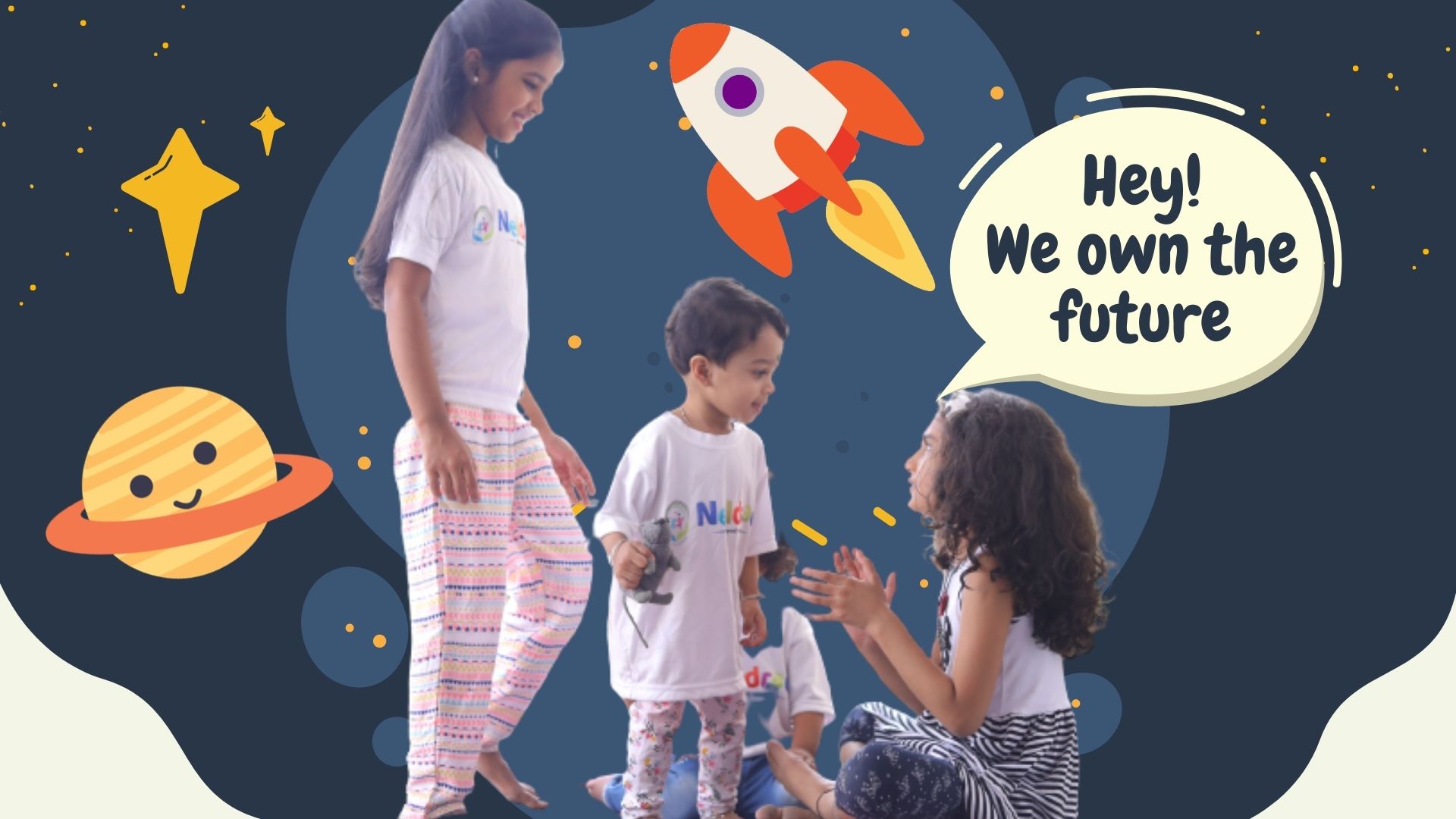 A faster rate of technological advancement and accelerating globalization are posing unprecedented challenges - social, economic, and environmental. These forces also provide us with new opportunities for human advancement. Future events are uncertain, and we cannot predict them; but we should be ready to deal with them. Children entering education today will soon become young adults. We need to prepare them for those positions that have not yet been created, for technologies that have not yet been invented, to solve problems that have not yet been anticipated. It will be a shared responsibility between a parent and an educator to seize opportunities and find solutions.
In order to achieve that, we should work collaboratively in encouraging curiosity, imagination, resilience, and self-regulation in every child; we should appreciate their ideas and perspectives, and we should teach them to cope with failure and rejection. Today's children need to be motivated beyond acquiring good jobs and high incomes, but also by caring about their communities, friends, and families.
Benefits of Neldrac Curriculum
Our curriculum promotes a way of thinking based on research and evidence; it is conceptual rather than knowledge-based, and is intended for educators to interpret. Children will be encouraged to develop and own the skills and capacities that emphasis the work culture in the future.
A child is encouraged to think, solve problems, and ask insightful and challenging questions, so there is no one right answer.
This curriculum places an emphasis on diversity, equity, and justice, and these concepts have gained prominence over the past few years in light of important global discussions.
Those are the skills and capacities that will be required in the 21st century. To ensure they are internalized, these skills are practiced in our curriculum every day. Children, parents, and the entire community can see the learner profile in action when educators model it.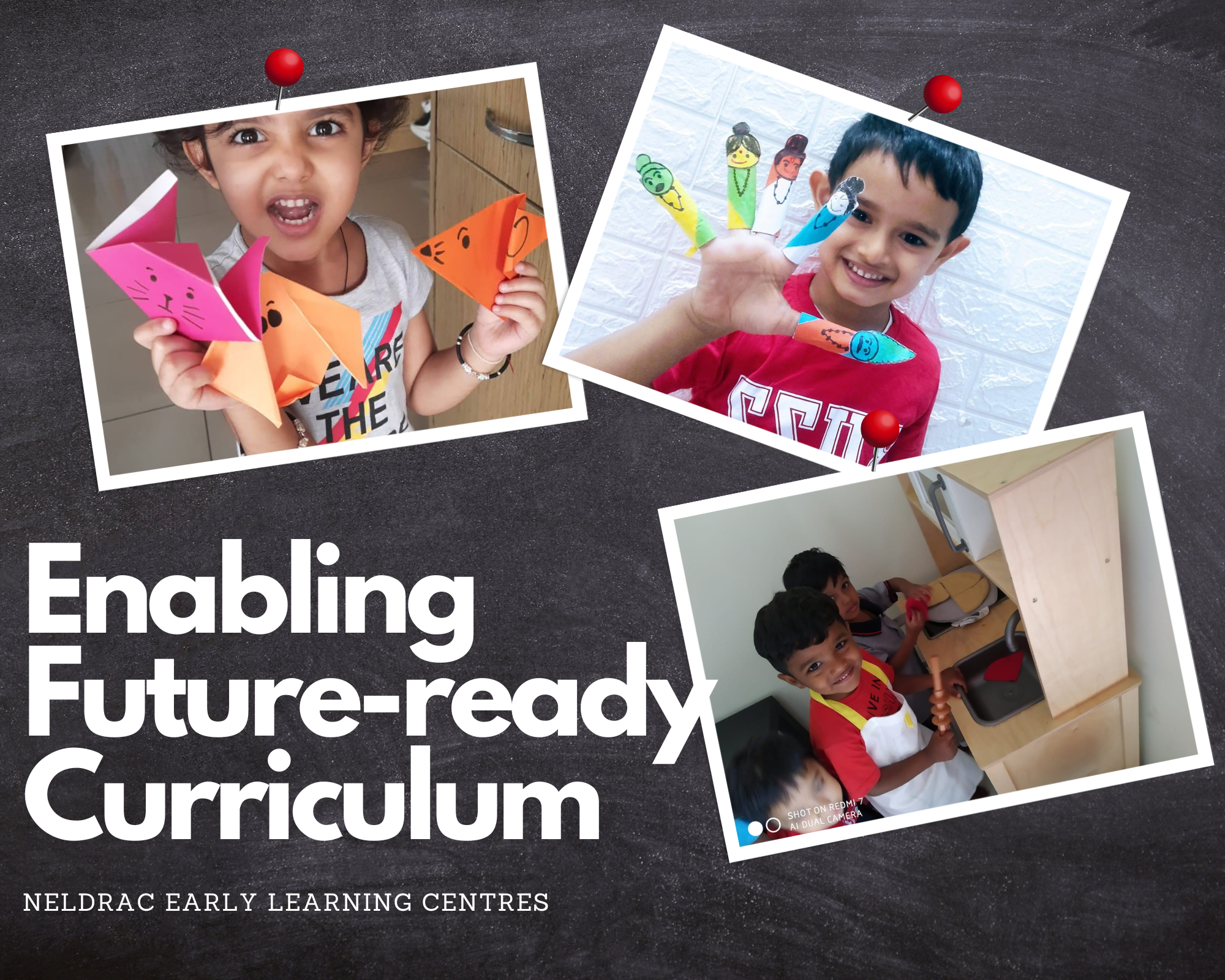 "When a child can't learn the way we teach then we should teach the way they learn"
- Ignacio Estrada -
Students in such programmes co-create their own learning, enabling them to become self-motivated and lifelong learners rather than being directed by an educator.
As the world becomes increasingly globalized and rapidly changing, it is imperative to engage with people while valuing differences and celebrating what unites us all.
Our curriculum also places an emphasis on learning about their own world and community within a contemporary context; learning about their own world and community is equally important. A child's sense of belonging, being, and becoming is deliberately encouraged.
As they engage with learning resources from around the world, they are challenged to understand that people, cultures, and values can be very different from their own and that's fine.
Their ability to collaborate with people who may have different values and viewpoints from their own stands them in good stead in the real world. For instance, a child entering a school from preschool knows that the place will be culturally different and that they will have to work with peers who have values different from theirs.
Before moving to all corners of the globe, we lay the foundation for children to understand their own values, boundaries, and what matters to them.
Observing and Documenting Every Child's Behavior (ODCB) is our assessment system which is another important aspect of our curriculum that contributes to the students' mastery of learning methods. In contrast to the high-stakes examination system of the national curriculum, formative and summative assessments are used here.
In this way, a regular, ongoing, and daily assessment can be conducted on the child. Because educational objectives, learning outcomes, and assessment design are clearly linked, it is easier to gauge a child's performance and preparedness for the future.
Children are encouraged to chart their progress and celebrate their accomplishments through their own learning journey instead of competing with peers.
ODCB nurtures a spectrum of skills as well as the holistic development of the child, it is a truly meaningful assessment in today's world. Rather than simply assessing learning, it is assessment as and for learning.
A variety of disciplines of learning from around the world are also used to inform the curriculum changes. As a result, it evolves continuously to keep abreast of and shape a world that is constantly transforming, integrating contemporary knowledge and practices to serve future generations.