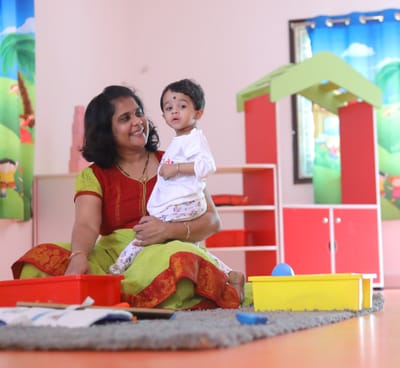 We understand what's important when you're looking for a day care: a nurturing, stimulating, safe environment, with caring, qualified early learning professionals. It's all about 'the vibe' when you walk into the centre – a certain happy, busy-calm balance.
It isn't always an easy decision when it comes to a day care. It's an emotional time for you and your child – we understand and we're here to help!
A quality and nurturing environment is the perfect combination for your child to develop their full potential. It will also help prepare them for school.
Given their rapid development, children need to be immersed in activities and stimuli that feed their hunger for knowledge.
Children are at the centre of everything we do. Neldrac is committed to working with you to provide the ideal early learning environment for your child, both in the centre and at home.
With families as our primary partner, we can inspire a love of learning so that children go on to embrace literacy and numeracy – so vital to reaching their full potential.
---
For more information visit your nearest branch or contact us
here