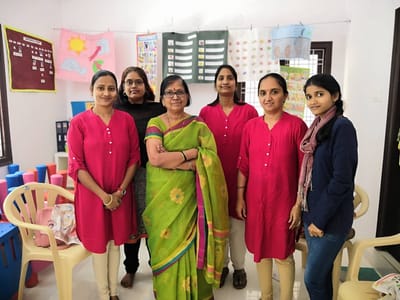 Our EYLF guides educators in developing quality programs for children. It describes the early childhood principles, practice, and outcomes required to support and enhance young children's learning from birth to six years of age, including their transition to school.
Our Framework forms the foundation for ensuring that children in all early childhood education and care settings experience quality teaching and learning. It has a specific emphasis on play-based learning and recognizes the importance of communication and language (including early literacy and numeracy) and social and emotional development.
The Framework has been designed for use by early childhood educators working in partnership with families, children's first and most influential educators.
Our Basic Early Childhood Education Program(BECEP) is a unique certification course that will help an aspiring educator to understand the founding years of a child and equip with the required practical knowledge and skills to facilitate, design, develop, and implement lesson plans for children in the classroom.
---
If you are an aspiring educator who would like to work with children in their early years, then register your interest
here